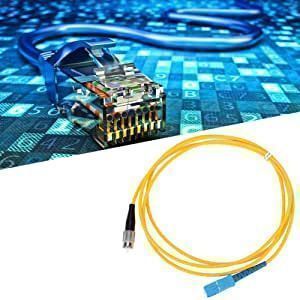 Fiberglass for fast and stable Internet – work at home
Do you work at home a lot?? Do you have teenagers gaming, watching youtube or do you like to surf the net yourself?? Fast and stable internet we all want, but what about fiberglass.
You read and hear so much about this, but how does it work, what are the advantages and does fiber optic really give fast and stable internet? You read it here.
Fast and stable internet is what we all want
Whether it's internet and television, working at home, gaming, mobile accessibility, everything revolves around internet at home. We cannot live without it anymore and after recent times, having fast and stable internet at home may have become even more important. Because how often were you all sitting at home, the kids with online schoolwork, you in an online meeting and your partner downloading files?
A Smart TV is a must-have after all
Not only have televisions changed in size, but virtually all TV's are now connected to the Internet. Ideal because this way you can not only Netflix, you can also watch Youtube movies on your Smart TV, Skype over the Internet and, of course, play games. But then you want the internet in your home to be good and not everywhere is this so.
The advantages of fiberglass
With so many people starting to work from home and likely to continue to do so in the future, fast and stable internet is very important to many. This is another reason why you hear so much about fiber these days. Fiberglass provides fast and stable internet.
So the main advantage of fiber optics is that internet is fast. Now, this is also possible with cable, but with a DSL connection, the further you live from the local exchange, the slower the internet becomes. Fibre optics does not have this disadvantage. Because a high Internet speed can be delivered even over long distances. Why you can now choose fiber over cable when both are still okay.
Fiberglass can make a big difference when you often want to download and send large files. The up and download speed with fiber optics is in fact the same.
Do you need internet for the Nintendo
Online gaming is the way to relax, I too participate in it. Now you don't need internet for a Nintendo Switch, at least not if you want to play alone. You do need internet connection when you want to play with other players from all over the world, especially for the youth this can be a reason to like having fast and stable internet in your home.
The choice of fiber optic
If you would like fast and stable internet and therefore fiber optics, this is not yet possible for everyone, although you see and read that more and more fiber optics is being installed. And whether you choose cable or fiber optic, this can depend very much on what you do on the Internet and with how much you use the Internet at home. But that fiber has the future, that is clear.