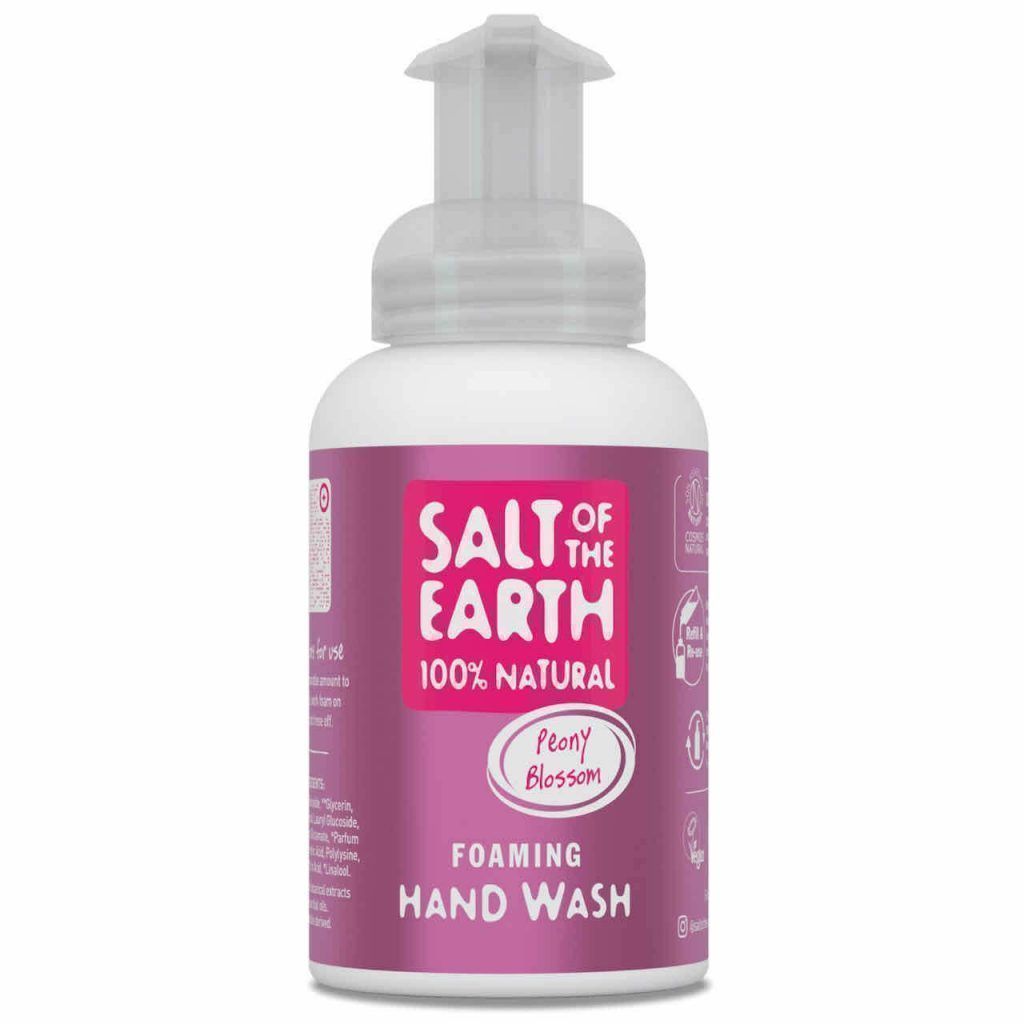 Hand soap from Salt Of The Earth- Hygienic and sustainable
How many times have you washed your hands today? Probably a lot of times. Wash your hands, but with Salt of the Earth hand soap.
Soap made with 100% natural ingredients. Washing hands becomes child's play with the fun packaging. The soap is refillable, so you also think about the environment.
Washing hands is so common
Never thought we would wash our hands so much again. Of course we already did, but the term 'wash your hands piece' has become a reality in recent years. Every day our hands come into contact with hundreds of objects, which we then come into physical contact with ourselves and our loved ones.
Some dwell on it longer than others, but unfortunately that doesn't take bacteria away from you. A thorough, cleansing hand wash is therefore essential, especially in these times when we need to take good care of ourselves and each other. And yet it is still often forgotten.
Hand soap from Salt of the earth
Do you remember to wash your hands every time? With Salt Of The Earth hand soap, hand washing becomes a very easy habit and is good for your hands too. Salt of the Earth provides the perfect support through its natural, foaming hand soap, which is made from 100% natural ingredients.
This means that the hand soaps contain no chemicals, but rather natural, botanical extracts such as glycerin and plant-based ingredients such as propylene glycol.
Four colors and scents
The different hand soaps come in four different colors and scents:
Amber & Sandalwood;
Melon & Cucumber;
Lavender & Vanilla;
Peony Blossom.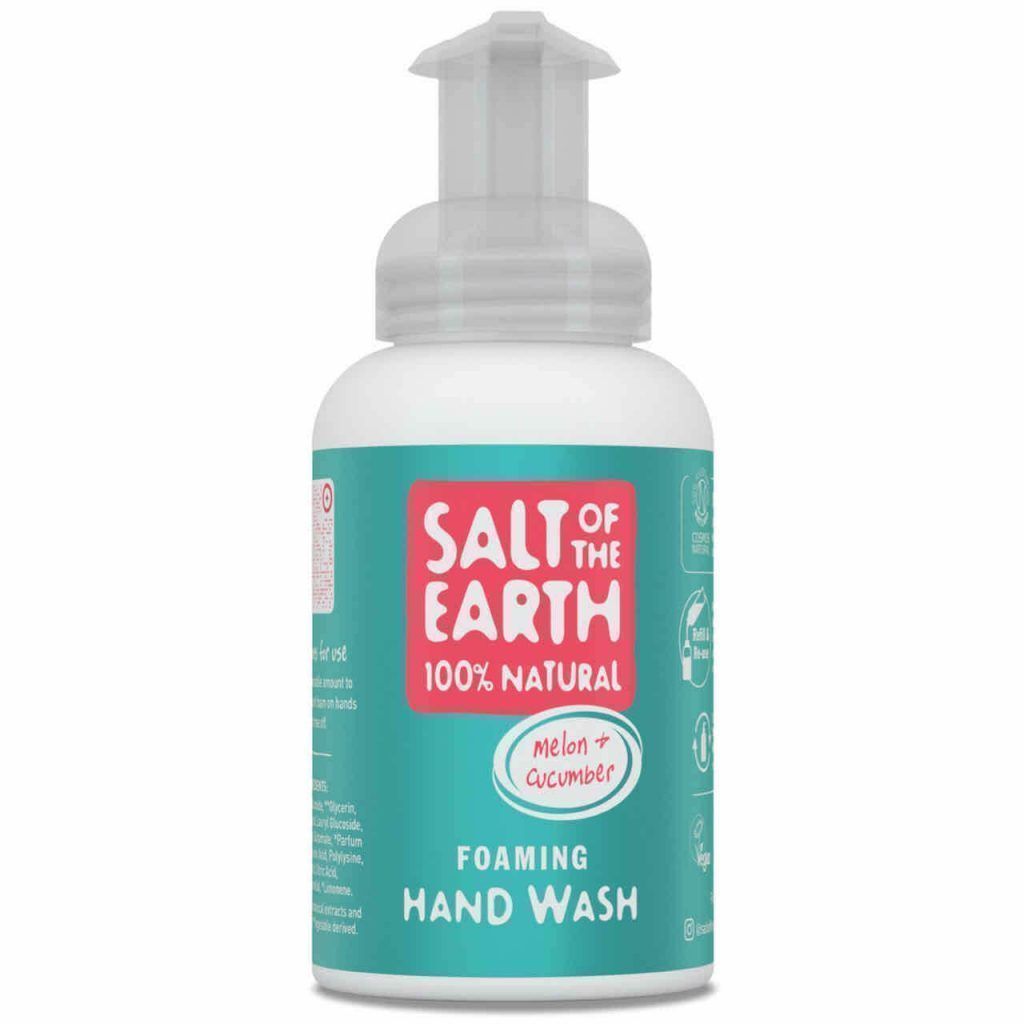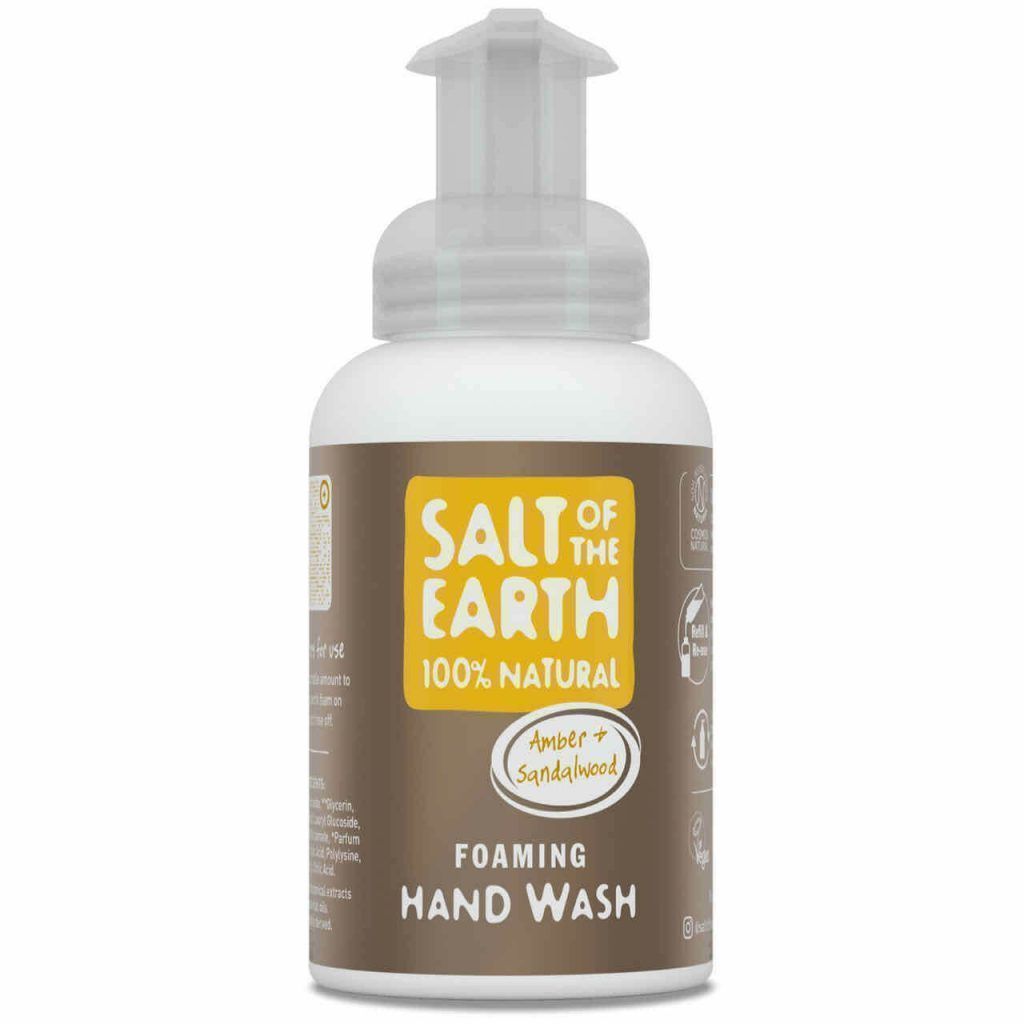 Environmentally friendly, natural care products
If you already use Salt of the Earth deodorant, then you know that environmentally friendly, natural skin care products are a priority at Salt Of The Earth. All products are both vegan and animal-free –Leaping Bunny seal of approval –produced. This means Salt Of The Earth is good for your skin as well as the planet.
A hand soap for each
The colorful packaging and agile layout will not go unnoticed by you or children. Hand soaps make it a lot more fun for every child to wash their hands regularly. The hand soaps are also nice eye-catchers within the interior of your kitchen or bathroom.
Washing hands is one of the easiest and perhaps most important measures you can take yourself. Thanks to the active ingredients and voluminous foam, germs leave your hands and the hand soap leaves a pleasant scent behind. In addition to providing essential, hygienic cleansing, at the same time pamper yourself with little enjoyment moments throughout the day.
Eco-friendly refill
Last but not least, Salt Of The Earth has a concentrate refill for every scent. With this sustainable concept you save yourself a trip to the store and in this way plastic is recycled. This is how you contribute to a greener and more hygienic world with Salt Of The Earth.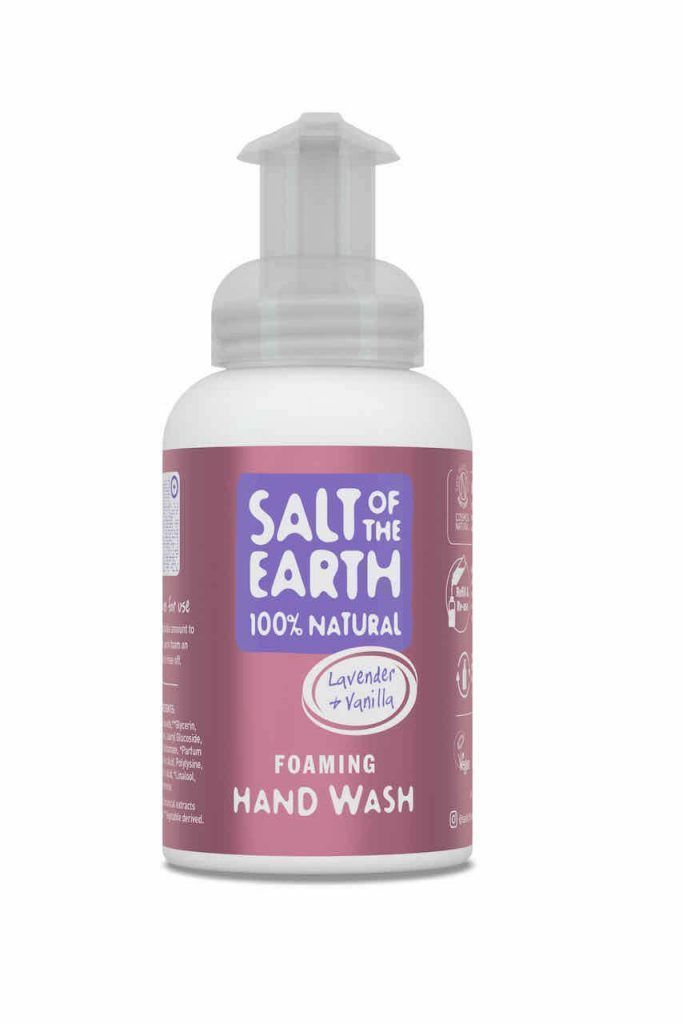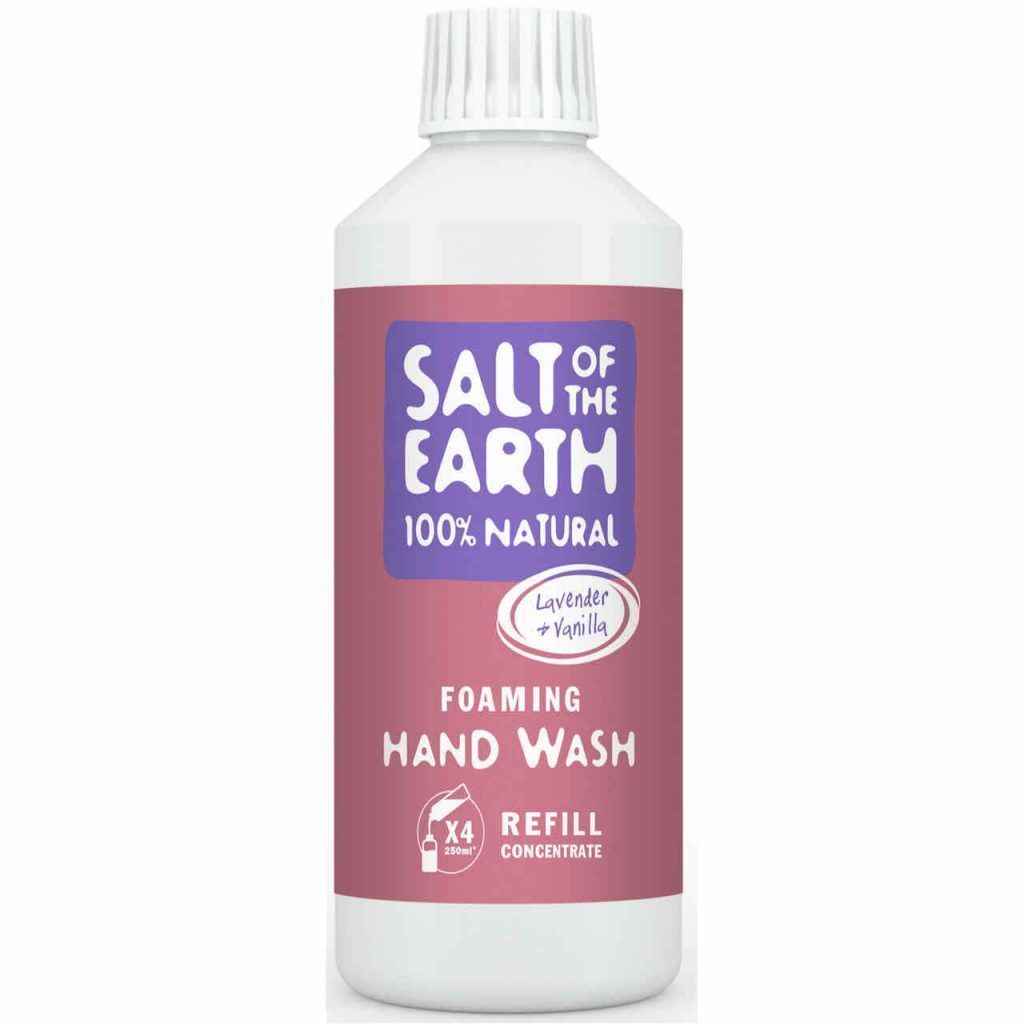 Salt of the earth hand soap you buy o.a at Biggreensmile
Salt of the earth deodorants can be found here and elsewhere
Making the best of what is useful
We have to wash our hands often, and I think this is one of the things that will continue even after the pandemic. We are so used to it now. But make sure you have a good hand soap at home and in the office, a hand soap like this one from Salt of the earth, which contains 100% natural ingredients, is gentle on the hands, vegan and animal-tested and because of the refill packaging also environmentally friendly.