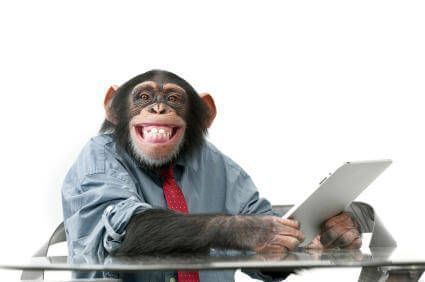 Dutch people looking for Black Friday Deals en masse
Tomorrow, November 23 is Black Friday. A day that is becoming increasingly popular in the Netherlands. Dutch people search online more than ever for discount promotions around this day.
This is according to figures from Blackfridaydeals.now.
Blackfridaydeals.now
Blackfridaydeals.Now is the largest Dutch platform around the annual Koopjesdag. In the United States this Friday after Thanksgiving has been leading to true rush for two decades; Retailers traditionally give huge discounts on that day. How come this day is so popular and what are the trends this day?
For the first time more than a million searches on the site
The interest in Black Friday in the Netherlands has increased hand in recent years, according to the figures of search engines. Searched around 250 in 2015.000 people on the internet to the search term, last year that number had tripled: 675.000 Dutch were looking for the best deals online. This year it is expected that the limit of 1.000.000 searches for the first time are being broken, says Frans van Riemsdijk, initiator of BlackFridaydeals.now.
Advertisers
Not only the searches show that Black Friday can look forward to growing popularity. It is a day where business with enthusiastic and massive participation in participates. "Last year we had three hundred advertisers on our site," says Van Riemsdijk. "This year, more than two thousand companies have already joined the platform. The growth is good."
To notice
The website, launched in 2016, offers consumers a total overview of all discounts and promotions on Black Friday. Both Dutch and Belgian web shops can be found on it. In addition to the best deals, consumers also find background information and tips on the annual Koopjesdag on the website.
The most sought after products on Black Friday are electronics, clothing, games and home accessories.
Apple, Converse, Nike, Nintendo and Samsung are the most popular brands.
Retailers
"Consumers benefit from high discounts. But this day also offers opportunities for retailers, "says Van Riemsdijk. "We can complain about" the next hype blown from America ". But everyone can take advantage of it.
What could be better than to usher in the Sinterklaas and Christmas season together as retailers together? If you want a retailer result, you can no longer ignore Black Friday."
About the site
Blackfridaydeals.Now, founded in 2016, is the largest online platform around the annual Black Friday. The website shows discounts from two thousand companies and tens of thousands of products. For 2018, the platform expects a record number of 400.000 visitors.
Together they are likely to establish a record for number of purchases in the context of this day. On the website, consumers find a handy overview of all participating retailers per city.
Buy with a discount
We recently bought a long -held wish from the boys during Single Day. The discount you get these days is really waiting and watching. Certainly good to keep an eye on the trends and deals