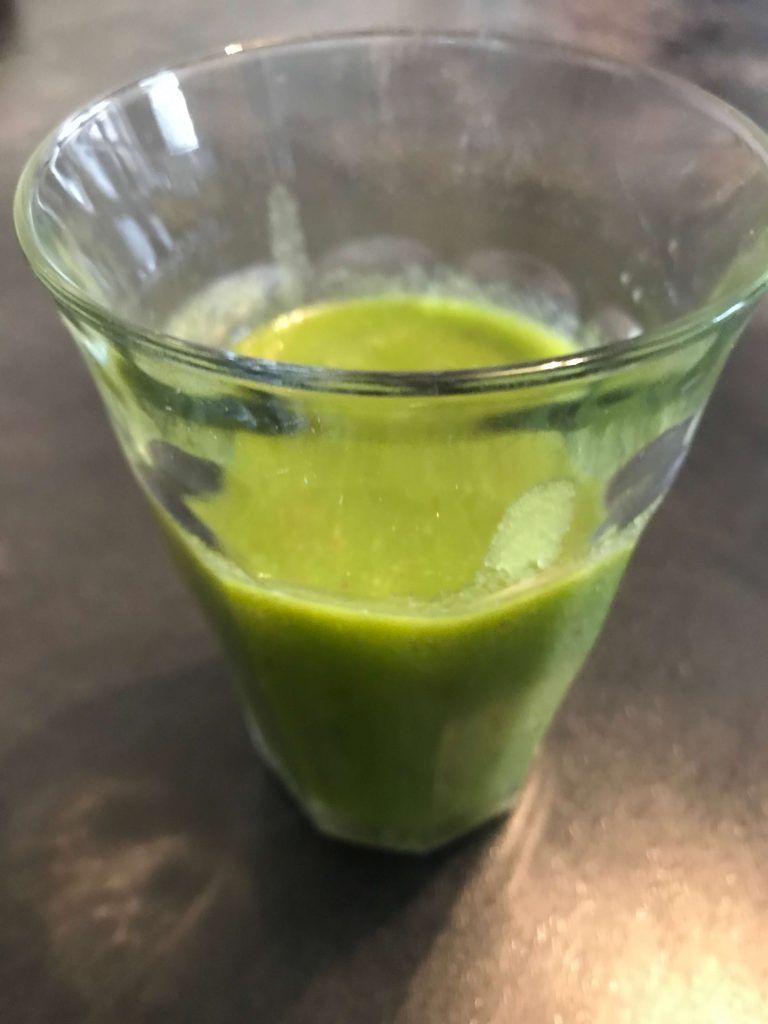 Healthy with a smoothie of mango and Marlene apples
A smoothie! Tasty and totally with mango and Marlene apples. I don't have any resolutions this year, but eating healthier is always on my to do list.
I am very happy with healthy recipes.
A green smoothie
After the holidays, who doesn&#8217t resolve to eat a little healthier?? Finally, we often eat the holidays more than usual. For those who are ready after January 1, this green smoothie is a great idea. No need to lose weight, with this delicious drink made of Granny Smith apples, herbs and superfoods.
Allows you to cleanse and detoxify your body, and feel fitter immediately. The consumption of fruits with detoxifying properties, such as Marlene apples in general, and Granny Smith in particular, is highly recommended. This recipe combines apple, chili pepper and goji berries, which have anti-inflammatory properties, reduce cholesterol and free radicals and regulate sugars in the blood.
With every sip you get more energy.
Ingredients for 4 people:
1 mango
100 g corn salad
1 tablespoon goji berries
½ bunch of cilantro (may be more, to taste)
½ chili pepper
2 Granny Smith apples from Marlene
approx. 300 ml cold water
Preparation:
Put the tablespoon of goji berries in a bowl of water and soak for 10 minutes.
Peel and dice the apples and mango.
Put them in the blender and cover with cold water, then add the other ingredients and blend finely, on maximum power.
Note! Do not heat the smoothie during this process or it will lose its beautiful color and turn gray.
How many calories per serving
How many calories are in this smoothie? Per serving it contains 89 kcal (fats: 1 g, proteins 2 g, carbohydrates: 19 g – of which sugars 18 g, fiber 4 g.)
Me and smoothies
As I mentioned, I have a love-hate relationship with smoothies. This is from when I had my own practice as a weight consultant. On the one hand, I think smoothies are a really good idea. Especially for people who have trouble getting those two pieces of fruit and 200-250 grams of vegetables a day.
On the other hand, a smoothie is of course much less filling than if you just ate a piece of fruit. So with smoothies I do think you have to go for variety.
I adjusted it slightly
Now I'm one of those people who wants to start eating healthier and exercising more in January again. Now exercise is a bit difficult with my worn-out knee, although I'm seeing what can be done for me. And looking at healthier eating, I'm one of those people who still sometimes struggle to get to all the fruits and vegetables a day. I liked to try this smoothie then onion, but modified it slightly. I didn't have a Marlene apple in the house, so I used another brand of apple and also left the goji berries out of my smoothie, I find these so expensive, I just don't do that.
The result was a delicious surprise, because how fresh it was. An ideal smoothie!
Where to buy: Marlene apples are for sale in fruit and vegetable shops.