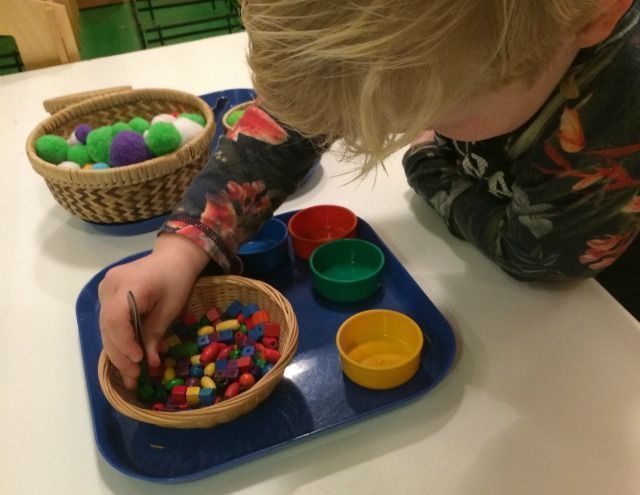 To primary school. ' Mama, Don't be committed to '
My little man is growing up, he will go to primary school in a few months. Exciting. Or no, actually he doesn't even find it exciting but thinks Mama is secretly quite one thing.
It was open day at school last night so we thought this was a great opportunity to show our little man the primary school.
He really enjoyed it. And mommy?
To primary school
In a few months he will really go. Our toddler becomes a toddler and then goes to a Montessori school. Five days a week this mama has to bring her tough guy away and only pick up again during the afternoon. Yes, he gets a continuous schedule so mom can't eat a sandwich with sir at noon.
Mama also suddenly has seas of time to spend with the little girl.
But whether it makes me happy?
Exciting
I just admit it; I find it retreating that he is going to primary school. Why? Well, I know he is ready for it, but the idea that I will leave him all day at a ' foreign ' and I cannot do it ' protect ', so I have to get used to it.
I have full confidence in the school and in my child, but I still think it's a thing.
Instigator
Before I had children I found all those mothers but huge bonders. Mothers who walked about letting go of their children and that they grow up so quickly. Joh, that's part of it, don't imagine.
At least I thought so. To date, I have never really worried myself.
But now that the moment that he becomes four, I think it is exciting and closer and I am so ' n approaching mother.
But what if..
I never really experienced my own school time as fantastic. The primary school was still okay, but I thought high school was terrible. I was also bullied and experienced unpleasant things.
I can count the moments that made me happy on two hands. I think my tension comes from there. What if my son will soon experience nasty things at school or what if he is bullied?
I don't have to think that my child would feel like this if I felt at the time. I don't want that. I just get a knot in my stomach when I think about it, brrr..
Letting go
So last night there was an open day at primary school and we went to watch the little man. We had already been to school ourselves, but our son has never been. He thought it was super fun.
He was able to take a look at the room where he will soon be acquainted with the lady and he has already played well with all materials. I felt like an aptrot mother. He suddenly seemed so big and sensible.
He walked confidently through the school and saw it completely. I just have to let go of those nasty thoughts that I am talking about and the tension I feel. My little man is getting really big, that is part of it and is only good.
He is looking forward to it and I now.
You go, little man!
See/saw that your child (ren) goes to primary school?
♥ ♥ ♥ On full -time mom, affiliate links are used. This means that if you click on one of the links, we may get a small committee about it. It doesn't cost you anything extra, but it will give us something.
We can maintain this website with these yields.
We also sometimes get paid for an article or we get a product in exchange for a blog post. Our opinion still remains unchanged and honest. For more information you can read the disclaimer. ♥ ♥ ♥