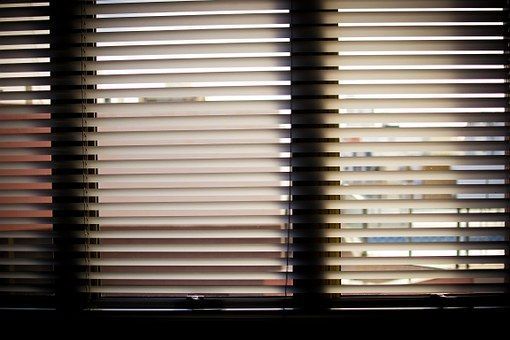 Which curtains can you use for which room in the house?
Slats, blinds, or folding curtains. There is so much choice in curtains, but which function has which curtain and what fits in which room of the house?? I went looking.
Now that the evenings are getting shorter
The evenings are getting shorter again, it is dark earlier and the curtains are closing on time again. Although I am a big fan of summer, I also like the time that is coming up now. Think candles on, with a blanket on the couch and a hot cup of chocolate.
Buying curtains
And then looking at the curtains in the house, this was the last thing actually bought when we moved in. They are so important for your interior design. Of course there were curtains, after all you can't do without them. But this was not our taste. Because what do you want to hang in your rooms?
You can think about that for quite a long time.
Which curtains in which room
Once the furniture was in place and the rooms decorated, we went on to look. What to choose? You can buy blinds. Blinds are the classic among window coverings.
Ideal to create atmosphere in your living room, since they do not completely darken.
My workspace
But you can also choose blinds. We have these in our living room. Also, just because my workplace is here, these are the ideal curtains for this room. By turning the slats, I can control the light and is therefore ideal for my workplace.
Here my workplace is in the living room and therefore we chose blinds, but these are of course also ideal for a bedroom, study or office.
Roller blinds for extra privacy
Roller blinds are popular. Makes sense because these curtains are budget-friendly, easy to install and in many colors. They are ideal for the bedroom since they can be darkened. If you have a long and wide window and you want more or less privacy, a duo roller blind in the living room is perfect.
These curtains consist of two strips of fabric, allowing more or less light and more or less privacy to be controlled.
I still like curtains
When I think of curtains I think of the curtains we used to have in our house. In the 1970s, I think everyone had curtains. At least in my memory and still I like them a lot.
That thick and warm of such a curtain appeals to me so much. We still have these in the boys' bedrooms. I chose blackout curtains and I'm still happy with them.
Do you have different curtains in the rooms in your home?
photo's free image by JamesDeMers via Pixabay/ collaboration